I have spoken quite a bit about the benefits of utilizing a security monitoring service to protect your home. While there are quite a few security options to choose from out there, none of them protect your family like these home security companies do.
I do not want to bore you with too many details this go around. Instead we will look at the most common security companies on the market and learn more about their history and background. It is best to know who you are doing business with!


Home Security Companies – The Best in the Biz
Some home security companies have held the champion title for quite some time. Many others are rising up to challenge the top dogs though. This is good news for you, because it means the playing field is now in your favor. As new companies emerge to compete with each other, pricing and equipment options become much more affordable and flexible.
They are becoming so competitive in fact, that is makes it difficult to tell the plans apart. That's why I want to take a look at where these home security companies are rooted to help you build trust with them. These are not your ordinary start-up companies.
ADT
They do not get any older than American District Telegraph. These guys founded their company in 1874. That is not a typo. ADT is 145 years old as I type this. And would you believe me if I told you they were able to securely monitor homes in the neighborhood before telephones were invented?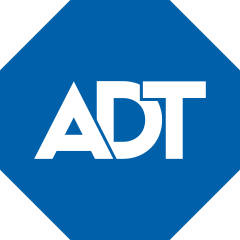 You guessed it! The name gives it away. ADT utilized the telegraph system to tie in 50 homes in the local neighborhood to a central call-box that was monitored 24/7/365. They even sent out 'Roundsmen' to check in on the homes on a regular basis to help prevent crime.
ADT was the first to pioneer central monitoring stations for home security. In 1940 they installed the first automated burglar and fire alarm system. I love old technology!
ADT has since expanded their products and services. They keep the competitive advantage as they offer professionally installed wireless monitoring systems for your home. ADT partnered with Protection 1 just a couple years ago and they now serve over 7 million customers across the US and Canada.
You got to hand it to ADT for constantly improving and staying on top. If you had any reservations left that central monitoring services don't work, do you think they would still be in business for 145 years? I think that speaks for itself! Check out the best ADT home security system review.
Protect America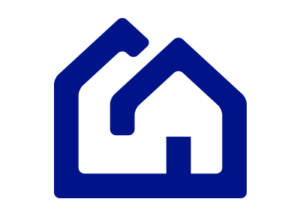 Protect America started as a self-installed home security company in 1992 in Austin, Texas. They have been quickly growing since then, but have stayed true to their roots and only offer DIY systems. Their friendly customer support is there to help you install the system over the phone if needed, and the product lines they carry are just as competitive as the rest.
Protect America was bought by Rockbridge Growth Equity LLC in 2010, but this only expanded Protect America's customer base. By 2012, Protect America had helped over 400,000 customers install security systems in their homes. The best part about Protect America is their dedication to community. Protect America has teamed up with universities to help students provide aid to local charities, and they also provide public security system advice on US television networks.
While much younger than ADT, Protect America offers some of the best technology on the market, and their monthly plans are just as favorable.
SimpliSafe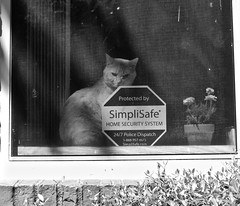 Similar to Protect America, SimpliSafe only offers self-installed security systems. Do not let this deter you, as technology has advanced to the point where all you have to do it "point-and-shoot" the security cameras, essentially just turning them on and they set themselves up.
SimpliSafe was founded in 2006 after some close friends of then-Harvard business students Chad and Eleanor experienced break-ins to their apartments. They couldn't find a security company to help cover renters. The founders took it upon themselves to build a security system that would work anywhere in any place. By 2009 SimpliSafe was launched with their wireless products.
SimpliSafe now services over 300,000 customers and are still growing. The company has very innovative technology that even protects your home from burst water pipes. SimpliSafe is the good old' fashioned story of a person building their idea from their garage. Much like how Amazon started out!
Vivint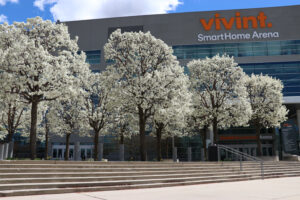 Founded in 1999 by Keith Nellesen and Todd Pedersen, Vivint was originally known as APX Alarm Security Solutions from Provo, Utah. This company has flat out exploded since 1999, having over 1.4 million customers this year. Vivint was acquired by The Blackstone Group in 2012, but that hasn't stopped Vivint from continuing to grow.
Over the past few years, Vivint has been partnering with multiple companies to bring cutting edge technology to their home monitoring services. The technology is so advanced that it can detect who is a normal home occupant from a threat using artificial intelligence.
Vivint is growing rapidly on all fronts, including partnering with Google Home, Amazon, and Nest to bring automated home essentials to your fingertips. Check out my Vivint security system review.
You Get to Choose the Best Home Security Company
Technology has exponentially advanced since the original telegraph call-box. Most of these home security companies offer wireless solutions to automate your entire home while providing tight security. Even with advanced technology, some of these providers still cannot service areas that may be beyond cell phone or internet range. If you live out in the middle of nowhere, it is best to check with a provider to insure they can get a representative to your home. Also verify that the monitoring system will not take a toll on your cell phone bill if that is your only connection.
The chances of this are slim though. As cellular tower infrastructure continues to mature, you will continue to have more options available to you. Satellite Internet may even be a thing of the past soon.
These companies have good reputations. The only thing you should concern yourself when choosing is the customer service you wish to receive. Most of them handle issues over the phone. ADT will send a representative to you if something is wrong with your system. This can be good or bad if your schedule is not very flexible.
What company do you prefer? Any good or bad experiences you have had with any of them? Please share!