I have long been a fan of building custom DIY projects and gadgets. That is what draws me to the Vivint security system! The fact that I can pick and choose the systems that I want around my home, the feeling is liberating.
I took the time to scope out Vivint and its line of products and services, and without a doubt they have everything covered from 24/7 professional home security monitoring to full home automation systems. It is no wonder Vivint has risen so quickly to one of the top security companies in the nation! Decide for yourself how the Vivint security system stacks up below.


Overall Rank: 9.5/10
Product Description: Vivint is a Home Security Monitoring Service that provides total on-call wireless security for a home or business.
Pros: Custom security packages and flexible financing
Cons: Extra costs to add cameras
Monthly Cost: $29 for basic monitoring, or $39 for home automation and camera monitoring, $5 extra for every camera
Upfront Costs: Starting at $500, dependent on the custom package the customer builds, financing available
Best Place to Buy: Vivint HQ
Guarantee: Vivint will fix or replace their equipment at no charge, but may require a technician travel fee from $49 to $99
Vivint Security System – The Power to Choose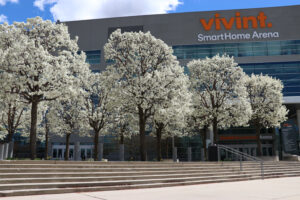 Vivint is based out of Provo, Utah, and has been since 1999. In fact on my last trip through Salt Lake City with the family we drove right by their HQ. I was impressed with its massive size to say the least.
What has really impressed me with the Vivint Security System though, is their wide array of security products and custom security packages. Nothing quite beats the feeling of accomplishing something yourself, does it not? It explains why I swapped a more powerful V8 engine in my small Toyota pickup and have a 3d printer. I like to do things myself and have the power to choose what I want.
The Vivint security system that you find online has more than enough for you to choose from. Vivint has opened the doors to full home automation as well. They have teamed up with Kwikset to give you the ability to lock and unlock your doors from your phone. You know, in case you forgot to lock your door on the way to the store.
On the flip side, if you have the doorbell camera and Kwikset locks installed, you can easily let a family member in to your home once you verified with the camera it truly is them! Keys will be a thing of the past before we know it.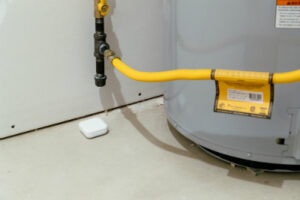 Vivint Security System has all the latest gadgets:
Smoke and Flood detectors

Garage door openers

Carbon Monoxide detectors

Touchscreen Panels

Window and Door sensors

Glass Break sensors

Infrared motion detectors

Indoor and outdoor cameras

Smart thermostats
They are even expanding their app to guard and monitor your car in real time, called CarGuard ironically. If somebody is even tampering with your vehicle, you and Vivint will be notified!
What I find the most intriguing of this, if it weren't cool enough already and assuming your home automation is in place, if your vehicle is being tampered with, you can set the app up to turn on the lights in your home if you are parked in the driveway.
Essentially simulating somebody is coming to check on the car! Home security has never been smarter.
Vivint HQ vs Authorized Dealer
While dealers are few for Vivint, one important thing to remember here, is that the Vivint Security System still does ALL the monitoring of your home. The dealer only supplies the equipment and customer service. Vivint will always, regardless of who you choose to purchase a system through, monitor your home. The equipment will always be Vivint equipment as well, regardless if you go through a dealer.
Authorized Dealers will have different pricing plans, and some of them even offer the equipment for free when you sign up. I cannot speak in the review to those dealerships quality of service, but you need to know why there may be conflicting info online.
Cost Vs. Quality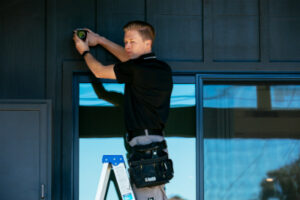 If you start looking at your options, it can be slightly overwhelming. Vivint has only two monthly subscription plans to sign up for, Basic and Premium, simplifying things a bit. The basic plan offers 24/7 monitoring on your basic sensors like smoke alarms, window and door sensors, infrared motion detectors, and the like. This is very similar to ADT, and is more than enough to deter burglars and intruders and keep your home safe. There are stories of couples utilizing the basic system to stop their child from getting in to the medicine cabinet late at night.
A little thinking outside the box and you realize these systems can be used for ALL home protection, including protecting your little ones from themselves.
Anything that utilizes video or home automation, you have to upgrade to premium. Fortunately it is only $10 more to do so. UNfortunately, it costs $5 extra for each camera you want monitored.
I do not find this too appealing as 4 cameras, one for each corner of or home, will add $20 a month to your bill. Seems steep, but if we compare this to other home security company plans we have discussed, it is right in the ballpark for pricing. If you want more cameras monitored though, it can get expensive.
The quality of the systems is top-notch though. That premium plan gives you full control over your home, car, and loved ones, allowing you to keep track of everything and everyone. If the kids are home alone, you can insure the doors are locked and the garage door is closed.
The bang for your buck really stands out with the premium plan in home automation. There are no extra costs aside from equipment to add automation to the home. That added control helps deter thieves when lights in the opposite room come on after they walked across the yard, even when you are not home.
You will have to purchase this equipment, but with available financing makes it feasible to implement. Put it in to perspective for example, if your home caught on fire while away. Is it cheaper for the home to burn down and replace lost items, or install a few extra sensors and cameras around the home and prevent the fire from taking everything? Well placed sensors covering every aspect of your home can save a lot of money and stress in the long run from natural disasters or even burglaries.
The Q & A
Without further ado, I will list the Q & A session that I had with a Vivint agent over the phone so you can gather your own insight. Vivint seemed to be a bit more personable and straight forward with their responses.
Q: Does the basic plan come with a camera?
Answer: Yes, the customer has the ability to choose what equipment they want to employ throughout the home. Some equipment cannot work without the other, but an agent will be happy to quote out any package that you like.
---
Q: How long is the contract?
Answer: There is no contract. It is based on a monthly service agreement.
---
Q: Is financing available on the equipment, or do I pay upfront?
Answer: Financing is definitely available, but you have to qualify after we check your credit. Financing terms start at 42 months up to 60 months, and 0% APR is available upon qualification. You can also pay for the equipment upfront to keep your monthly bill low!
---
Q: What are the early termination fees?
Answer: The early termination fees are based on how much you have already paid down on the equipment. If you qualified for 60 months financing, and you decide to cancel your plan at 50 months in, you owe 10 months worth of payments on the equipment. Example: If you owe $1000 when you start your plan, that's about $17 per month over 60 months. If you terminate at 50 months and owe 10 months worth, that is $170 for a termination fee.
---
Q: If I cancel my plan, do I return the equipment? What if the equipment is paid for?
Answer: Once you cancel your plan and pay the remaining balance on the equipment, the equipment is yours to do with as you please. Just like financing a car!
---
Q: Will pets set off the alarm system?
Answer: The motion detectors are designed to allow pet movement up to 45lbs.
---
Q: Once the alarm is triggered, how are authorities notified?
Answer: Vivint utilizes their panel of technicians to vet if a security threat is real. The technicians take multiple steps to insure the safety of the homeowner by looking at all the sensor data, calling the homeowner, and sending law enforcement on their way. Vivint will always attempt to call the homeowner in the event an alarm is triggered, but the authorities are called in a timely manner.
---
Q: If the alarm is set off accidentally, do I call Vivint or the police?
Answer: If Vivint has not yet called the homeowner, the homeowner should call Vivint as soon as possible to stop the alarm.
---
Q: How much is it to sign up the first month?
Answer: There are many factors that play in to the upfront costs and monthly bill. It first relies on what equipment the homeowner wants to be installed. The basic equipment package starts at $500, but can go up from there if the homeowner wants more equipment. If the homeowner is approved for financing, they will be paying the on the monthly fee along with the equipment cost breakdown.
---
Q: Are equipment costs included in the monthly bill stated online?
Answer: Yes they are!
---
Q: How much is it to purchase more equipment?
Answer: The equipment costs will vary, but an agent is happy to talk you through the custom package options, as there are a lot to choose from.
---
Q: What are the warranties on equipment?
Answer: All equipment has a lifetime warranty and is fixed or replaced free of charge for as long as you are a customer with Vivint, but there may be a $49 or $99 service fee for the technician to travel to your home. All equipment is custom-built through Vivint suppliers.
---
Q: Is it DIY install or professional install?
Answer: All systems can be installed yourself or through a professional technician. If the homeowner chose to have outdoor cameras, those are mandatory install through a professional technician.
---
Q: Can the system install with existing systems in place, like smoke alarms, etc?
Answer: Vivint only works with certain Z-wave technology devices like Nest, and does not pair up with third party devices.
---
Q: Do you offer a certificate of monitoring I can submit to my insurance company?
Answer: Yes, the homeowner can download it from their account or ask for a copy from an agent.
---
Q: What are the benefits of Vivint vs an Authorized Dealer.
Answer: There are few authorized Vivint dealers, and there may be different promotion at different times. Rest assured, Vivint will always be the one monitoring your home, and the equipment is always supplied by Vivint.
---
Q: Does Vivint service every home?
Answer: As long as the home has cellular service, Vivint can service and monitor your home!
---
Another long list down!
Security System Flexibility
In the end, you will need to call each dealer and Vivint themselves to get the best deal you are looking for. I know for a fact that you cannot lose by going directly through Vivint. I honestly do not know why they even have dealers!
I rated Vivint at 9.5/10 for three reasons:
The flexibility to build your own security package

Wide array of security products to choose from

High costs to add cameras
Vivint gives you the ability to keep your home security costs pretty low, but if you want to go all out, which is definitely an option, it can start to get expensive. Those higher costs gain you quite a bit of bang for the buck when you consider full control and monitoring of your home and vehicle. Vivint still offers some of the best products on the market, which ranks them high on the list.
What do you think? How does Vivint compare to the systems you have installed in your home, if you have them?